Custom Classes
---
Create New Custom Class
You can create a new custom class by clicking new. After that you will be asked to enter a name and what type of classes you want to create.
Name: Enter a name for your class
iRacing Classes: Pick this option if you want to use iRacing classes and colors
Custom Classes: Pick this option if you want to create custom classes and colors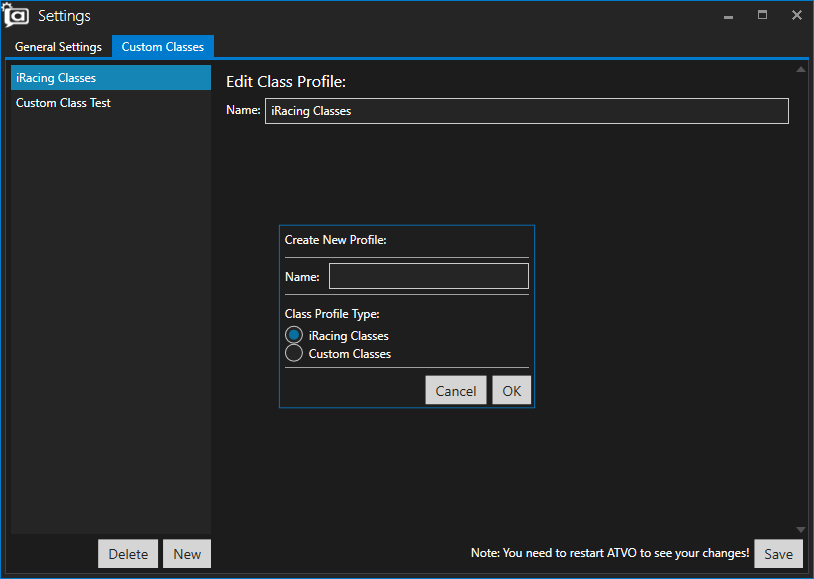 Edit Custom Class
To edit a class simply choose the class you would like to edit on the left side.
Name: Enter a name of the class profile, i.e. Custom Class Test
Class Dropdown: Pick the car class you want to edit. You can also delete it or create a new one by using the buttons on the right side
Name: Define a name for the class, i.e. Cadillal Test Class
Order: Set the order of this class, counting starts by 0 being the top class
Color: Pick a color for this class
Cars: Put cars in this class by entering the iRacing carID, i.e. 41 for the Cadillac. Add more cars to this class by clicking the "New" button. To delete a car from this class click the "Delete" button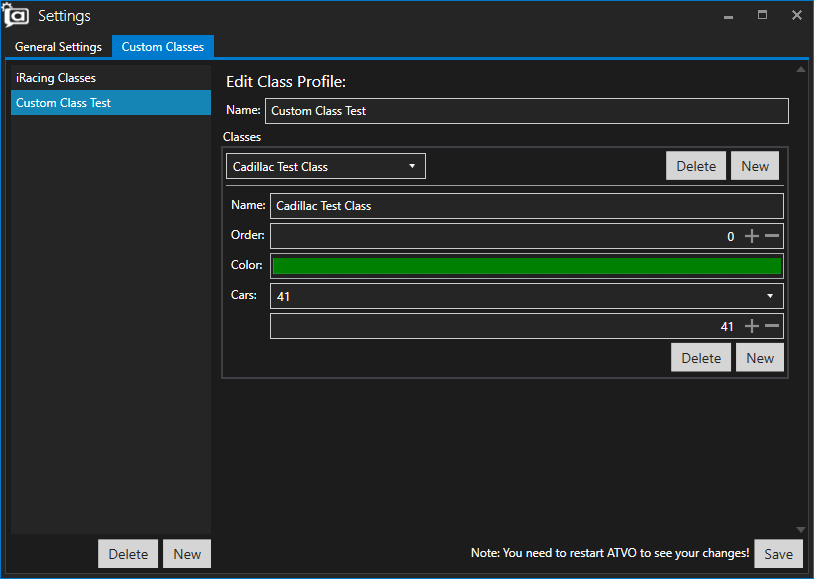 Note: Please keep in mind, that you need to restart ATVO to see your changes in custom classes.
Select Custom Class Profile
ATVO uses the profile that is currently selected in the list on the left hand side when you save your changes and restart the overlay afterwards.