First start: Launcher
---
When you start the ATVO Launcher for the first time it will prompt you to download the latest version of ATVO. Please wait for the launcher to finish the download. Otherwise ATVO won't launch.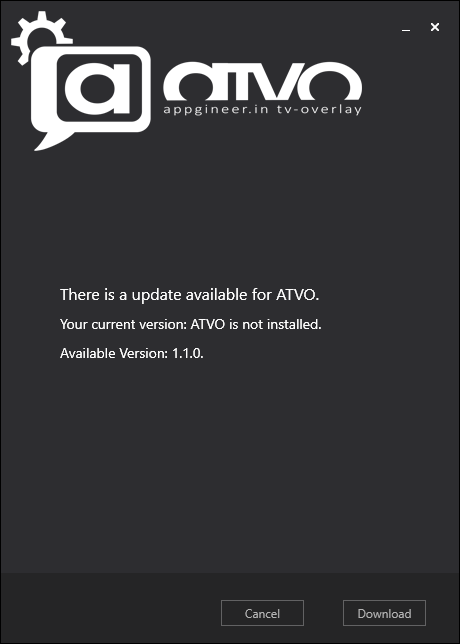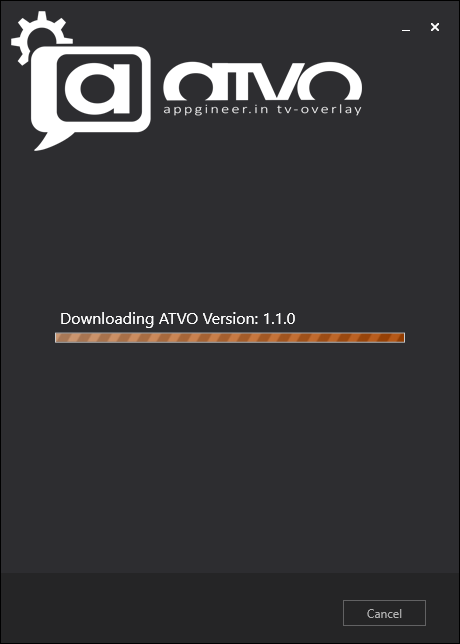 Once the download is finished, you may start ATVO by clicking the ATVO-button or the theme editor by clicking the Editor-button.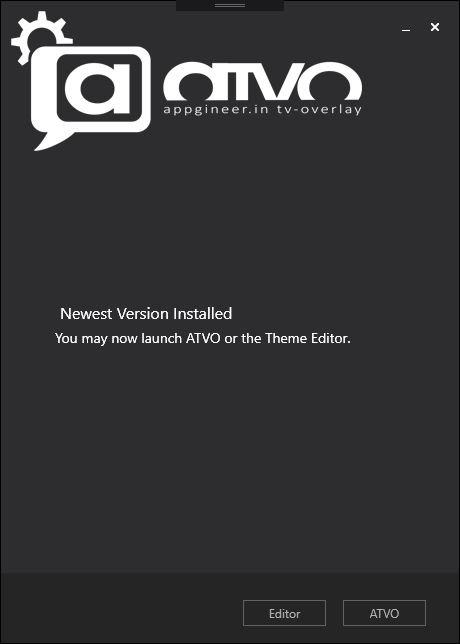 The launcher will regularly check for new updates on startup, so your installation will always be up-to-date. Just start the update by clicking the "Download" button.