Overlay Editor
---
The Overlay editor is your main workplace to design a theme. This is where you create and place your widgets.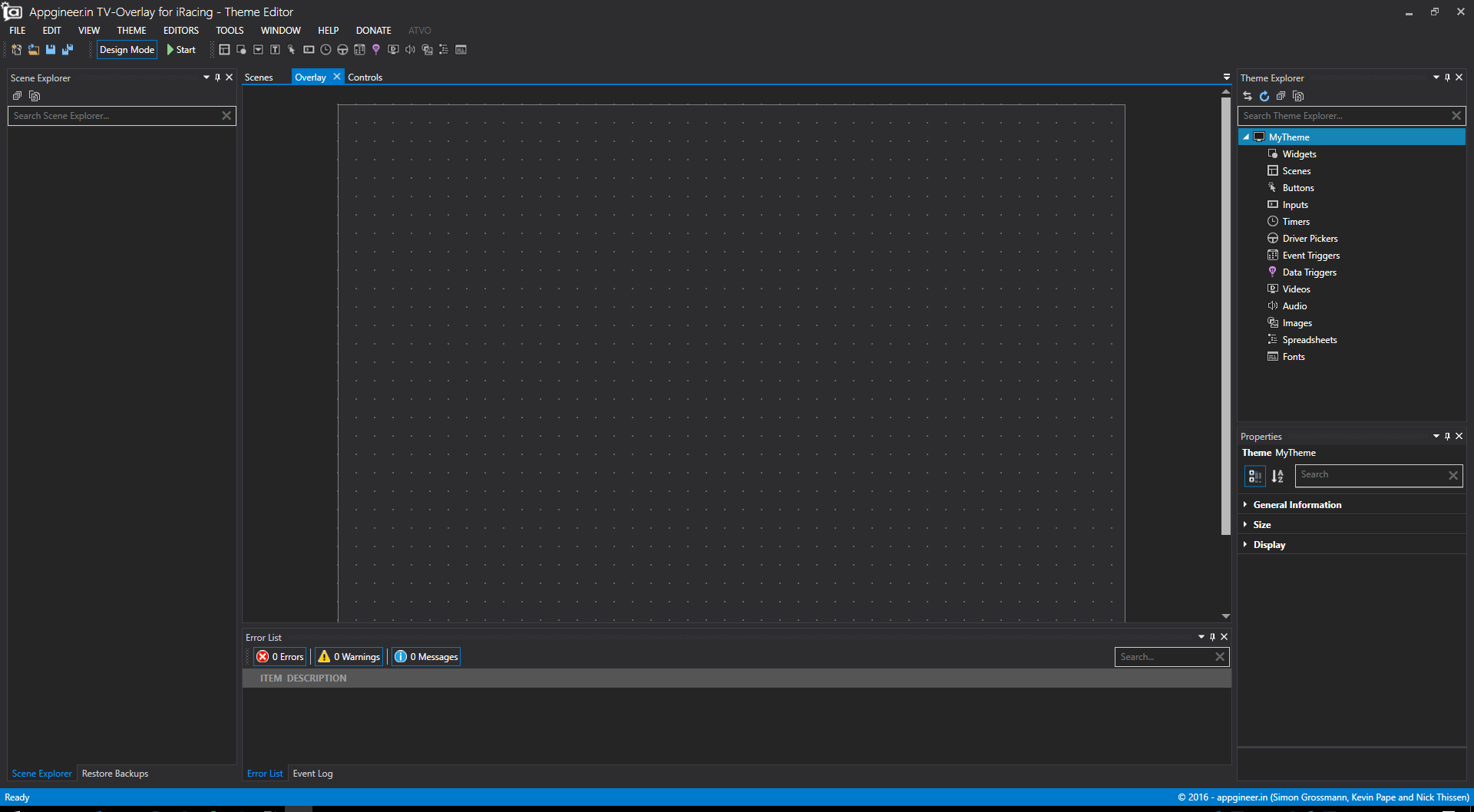 In this example I added a widget consisting of a image I added before creating a widget.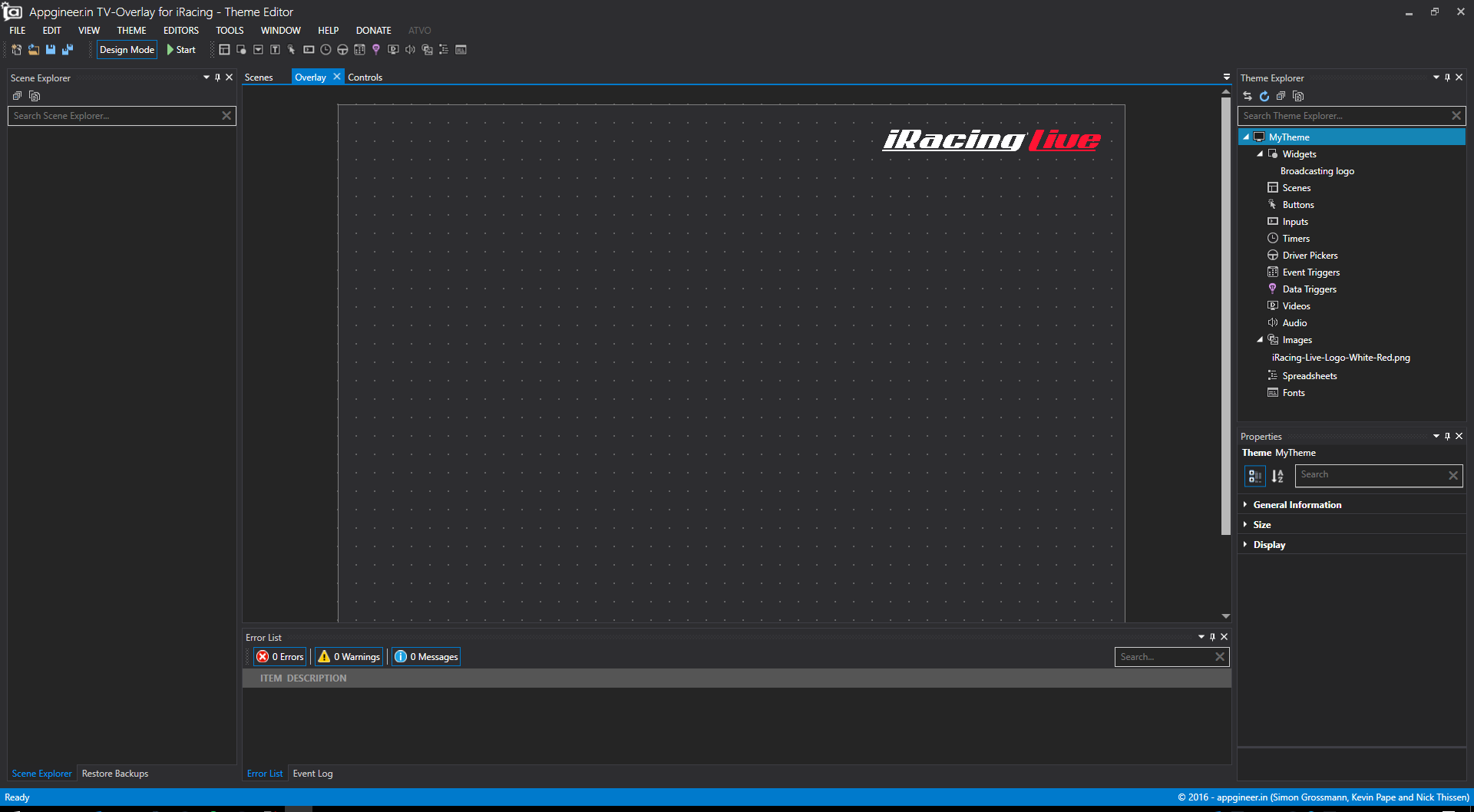 In this case the overlay would show the iRacing live logo in the top right corner of the overlay area.
Note: If you want to add images to your theme (which will most likely be the case) you need to add the image first by right-clicking on 'Images' on in the Theme Explorer on the right side and select 'Add image...'. After you have added an image it will be accessible for the widgets you might create.